Our Doctors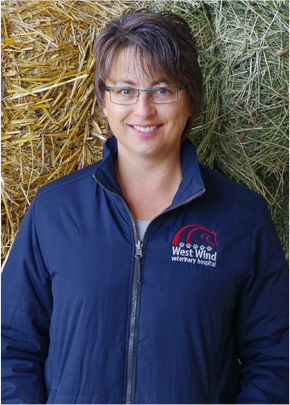 Deborah Carroll, DVM
Dr. Deborah Carroll graduated from Western College of Veterinary Medicine in 1991. She brings over 25 years of extensive experience in veterinary medicine to West Wind Veterinary Hospital with a particular interest in equine medicine including alternative modalities such as acupuncture. When not working, Deborah enjoys reading, riding and hockey, and is interested in expanding her knowledge in alternative medicine modalities.
Amanda Evans, DVM
Dr. Amanda Evans is a small animal veterinarian who graduated from the Western College of Veterinary Medicine in 2009 and has been a part of the West Wind Veterinary Hospital Team since 2012. Amanda was certified in veterinary medical acupuncture at Colorado State University in 2011. Amanda's professional interests include medical care ranging from wellness and preventative care to end of life and palliative care. She also enjoys working on complex medical cases and diagnostic ultrasound. Amanda enjoys camping, skiing, travel and spending time with her husband and two children. Amanda has two dogs named Frankie and Sophia and a cat named Cal.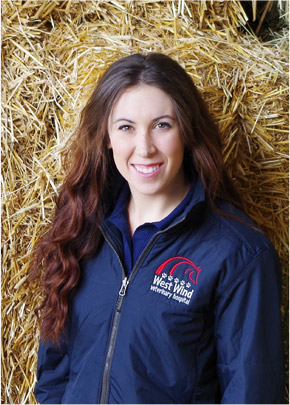 Hailey Flemming, BVSc
Dr. Hailey Flemming was born in Australia, but spent much of her childhood in Alberta where she rode as a competitive show jumper, competing at Spruce Meadows during the summer months. She began her schooling at the University of Alberta before moving back to the Southern Hemisphere where she completed her veterinary degree as part of the class of 2014 at Massey University. Hailey has been a part of the team at WWVH since 2015. Hailey's main areas of interest are in optimizing performance horse soundness and dentistry. When not working, Hailey is an avid traveler or can be found riding, hiking, rock climbing, or skiing with her partner Keith. Hailey currently has two rescue dogs, Buster and G.O.B. and a young Hanoverian, Quantum whom she's hoping to return to the show ring with in 2020.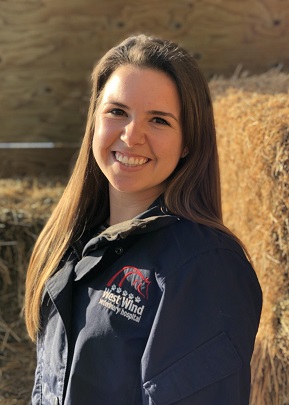 Melissa Smith, DVM
Dr. Melissa Smith is originally from Toronto where she grew up riding and competing on the Hunter-Jumper circuit. She went on to obtain a Bachelor of Science degree from the University of Guelph and a Doctor of Veterinary Medicine degree from the Ontario Veterinary College. Following graduation, Melissa completed a Post-Graduate Diploma as a large animal intern at the Atlantic Veterinary College in PEI with primary focus on equine medicine, surgery and reproduction. After a taste of the East Coast, she moved to Alberta to join WWVH in the summer of 2018. Melissa is interested in all aspects of equine ambulatory practice. Outside of work, Melissa enjoys spending time with her dog Aspen, hiking in the mountains, riding, and travelling.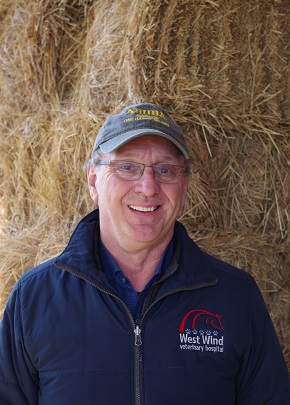 Jack Ingram, DVM
Dr. Jack Ingram graduated from the Western College of Veterinary Medicine at the University of Saskatchewan in 1973. With over 40 years of equine experience, Jack is a highly seasoned and knowledgeable veterinarian with a breadth of surgical and ambulatory experience. His current practice is predominantly ambulatory specializing in lameness of high performance horses of all disciplines. He resides on an acreage near Ardrossan. Jack enjoys golfing, skiing, travelling and sampling red wines of the world.
Rose O'Hara, DVM
Rose graduated from the Atlantic Veterinary College in PEI. She grew up riding throughout the English disciplines including hunter jumper, equitation, dressage, and eventing. Rose is excited to be in Western Canada and is keen to learn everything thrown her way. She has interests in all aspects of equine medicine and continues to discover what her favourite parts of practice are. Outside of intern life, you can find her spending time with her husband and their four-legged family members: Reno (horse) Paisley (Newfoundland dog), June (black Lab), Teddy and Susie (cats).