Our Staff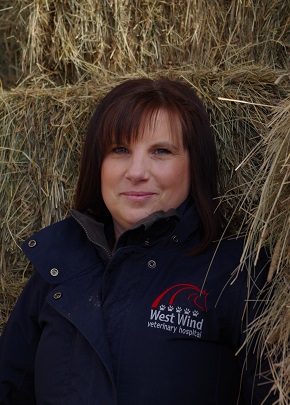 Krista McKinney
Krista McKinney is the office manager at West Wind Veterinary Hospital. Krista has worked in equine veterinary clinics for 10 years. Her passion for horses started when she was a little girl riding hunter jumper horses. Krista keeps busy heading to rodeos on the weekends with her family. Krista and her husband Darcy have two children, Colton and Raylee, and live on a farm just outside of New Sarepta.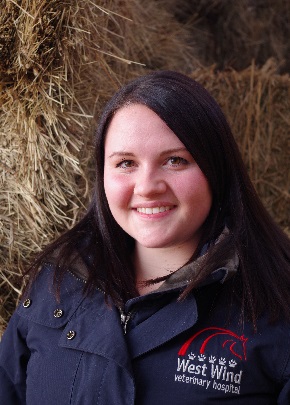 Jordyn Dowhaniuk
Jordyn completed her schooling at Olds College in both the VTA and the VMR programs in 2015. After gaining some experience in a strictly small animal clinic, she joined West Wind as a receptionist in the spring of 2016. Her love of animals, both large and small, makes every day at work an interesting and enjoyable one. In her spare time, Jordyn can be found with her boyfriend - Dalton, her family, friends, three dogs - Ramses, Starsky, and Eli, and her two horses - Winney and Lottie.
Sheila Mills
Sheila Mills joined the West Wind team as a part time receptionist in 2016. She is proud to be part of such an amazing team of people and is enjoying learning all that goes into running a busy and growing vet clinic. Sheila has loved all animals since she was a little girl and fondly remembers her mom telling her that when she grew up she could have as many as she wanted. She took that to heart and now lives on a small farm in South Cooking Lake with her husband. They have goats, horses, donkeys, 2 dogs and several cats. Sheila and her husband especially enjoy spending time with their 4 grandchildren.
Alana Balbar
Alana joined the West Wind team as part of the barn staff in the spring of 2016. She loves being part of the fast-paced, growing practice and her love for animals keeps every day interesting. Alana started riding at the age of 3 and in her spare time, can be found teaching young kinds to ride, spending time with her horses, and showing cattle.