To our valued clients:
West Wind Veterinary Hospital continues to operate under normal business hours for dogs, cats and horses while also offering 24/7 emergency care for horses as per usual.
We are now pleased to be able to offer virtual visits. Please contact us at 780-662-0112 to book your telemedicine consult today.
In the face of COVID-19, various levels of government are considering a mandatory shutdown of all "non-essential" services. The CVMA holds that veterinary practices provide "essential" services to Canadians. Additionally, there is currently no evidence to suggest this virus is circulating or being spread by animals in Canada. As such, for the foreseeable future WWVH will continue to service our patients. However, we will be adding extra precautionary measure to promote both the safety of our clients and our staff.
These include:
Enforcing strict social distancing in-clinic and on farm calls. Clients will be asked to remain in their vehicles in the parking lot. A staff member will come to meet you at your vehicle to collect your pet/horse for their appointment or to bring you out pet food and prescriptions. Farm calls will be executed by direction of the attending veterinarian.
If clients are to attend the appointment, it will be limited to one person in the exam room. Additional owners can join the appointment via FaceTime or speakerphone.
If you have an upcoming appointment and are experiencing a fever, cough, difficulty breathing, or have travelled or been in contact with individuals who have travelled outside of Canada, we request that for everyone's safety you contact our team to reschedule your appointment. If the appointment is urgent, we can discuss with you how best to proceed.
Extra sanitization protocols are in place at the clinic. Hand sanitizer stations located at the front desk must be used upon entry and exit of the clinic.
As the situation continues to evolve, we will be constantly reassessing and adapting our processes to adhere to the latest updates and health guidelines. If you have any questions and/or concerns, please call us at (780)662-0112 or email office@westwindvet.com.
We appreciate your cooperation.
Sincerely,
West Wind Veterinary Hospital

Equine Services & Facilities

Client coffee bar

In-House Lab and Pharmacy

All stalls and foaling stalls with padded floors

Large examination room

Dental and standing surgery stock

Isolation stalls, outdoor paddocks and shelters, covered arena

Spacious surgery suite

Padded induction/recovery

Reproduction facility: stallion handling, mare management, foaling out
DIGITAL RADIOLOGY • ENDOSCOPY • ULTRASOUND • SHOCKWAVE • DENTAL POWERFLOATS • ORAL CAMERA • PHANTOM • FOAL ALERT • SEMEN STORAGE • WELL-STOCKED FARM CALL VET VEHICLES

EQUINE EMERGENCY
Having an equine emergency? We are ready for your horse emergencies. Call 780-662-0112 at any time of day or night. We have equine veterinarians on call 24 hours a day, 365 days a year.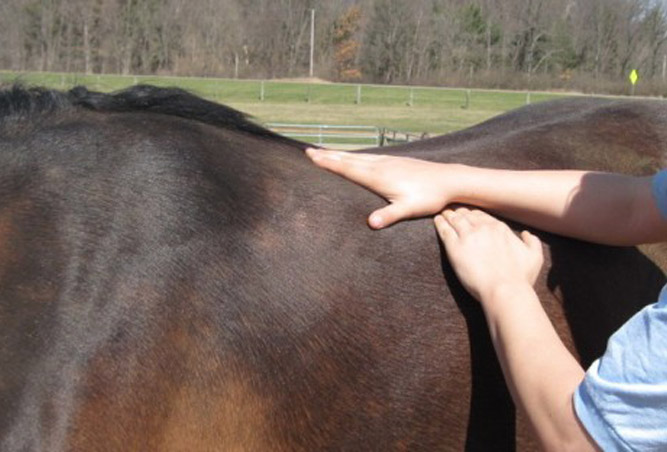 ALTERNATIVE TREATMENTS
West Wind has veterinarians certified in acupuncture. Acupuncture can be used as a treatment aid for a variety of conditions including lameness, pain and neurological disease. We also have staff certified in equine massage therapy and we are proud to offer these services to our patients.